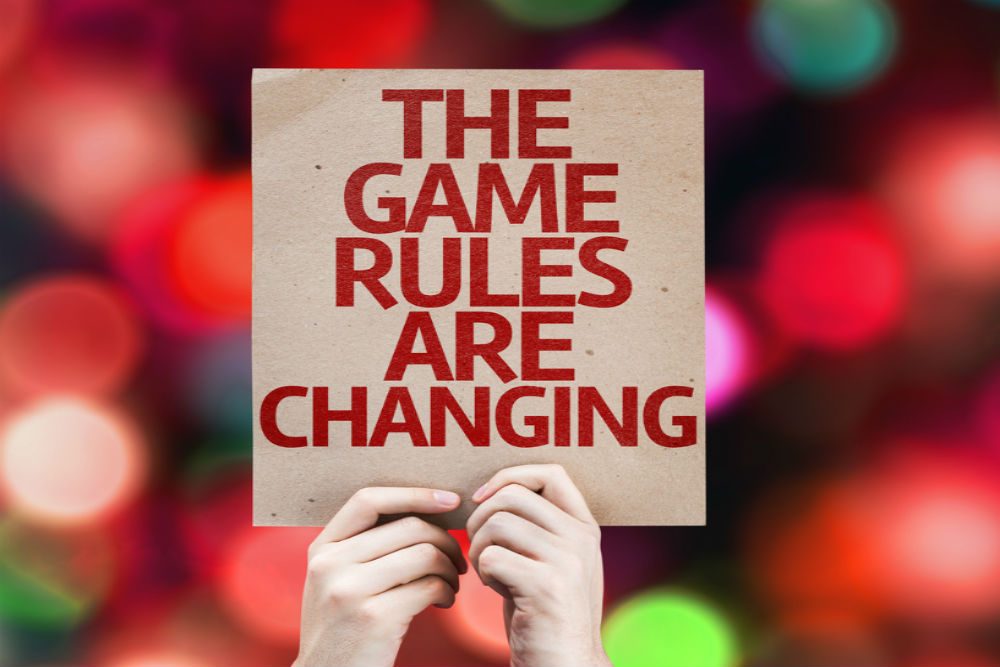 insights
Channel Innovation Radically Changing Rules
Partly in anticipation of a dramatically different era of competition, a focus on improving routes to market is being promoted to the top of the "to do" list on the whiteboards of top senior executives. 

It's early-2000 and tensions inside Apple Computer are feverish, even as giddy anticipation is building around the company's soon-to-be launched revolutionary new portable iPod music player. The company's messianic leader and designer-in-chief, Steve Jobs, was convinced that the biggest risk to Apple's future as an unstoppable digital solutions juggernaut was the wretched state of U.S. consumer electronics retailing. He knew in his heart that Apple's pipeline of revolutionary new products would never realize their full potential without radically new and equally exciting customer experiences during the "last mile" of how they were distributed. But senior executives at the three biggest electronics retail chains were balking – Best Buy refused to carry the company's full line of colors, features and models, and had dropped Apple's MacIntosh computer products a year earlier. Cash-strapped CompUSA was struggling to provide the most basic level of assistance to information-hungry consumers, and Circuit City was slashing costs so fast that its stores were reliable only in being consistently out of stock on popular Apple products just as demand was surging. Steve Jobs laid down the gauntlet to his team: could Apple bring its design orientation to successfully reinvent the retailing system for consumer electronics?
*          *          *          *
            It was 1975 in La Coruna, Spain, and Amancio Ortega was fretting. His company, Confecciones GOA, a small manufacturer of high-quality apparel products headquartered there, was finding it difficult to compete with other suppliers who were striking big order deals with major retailers, and outsourcing production to low cost countries in Asia. Worse, from Senor Ortega's perspective, most women found that truly fashionable apparel products were high priced, and available only at exclusive boutiques. Would it be possible, he wondered, to design a middle-market retailing model called Zara that would profitably bring the affordable and stylish clothing he longed to produce to consumers in an equally fashionable purchase environment?
*          *          *          *
            Sitting on a barstool at a café in Bangkok, Dietrich Mateschitz was mesmerized by the tasty Thai concoction he was sipping, Krating Daenghe. Two years later, in 1984, he founded the Austrian company, Red Bull GmbH, to market what would ultimately become the world's leading energy drink brand. But one big obstacle stood in his way: how could he enter the massive beverage market with a niche product priced twice as high as conventional soft drinks, when two dominant gorillas – Coke and Pepsi – had a virtual lock on channels of distribution worldwide? Could a new go-to-market system built on hip college student ambassadors targeting the trendiest of night clubs and sports centers be scaled up, and could it beat dominant legacy soda marketers in gaining a foothold with the new generation of young consumers around the world?
*          *          *          *
            Hans Peter Stihl looked out at the garden behind his office near Stuttgart, and contemplated how his company should respond to recent overtures from the two largest home center retail chains in the attractive U.S. marketplace. His company, founded by his father in the 1920s, made the world's leading brand of chain saws and other gas-powered handheld consumer lawn and garden equipment. While Stihl had for some time nurtured the development of an 8,000-strong network of specialty retail Dealers in the U.S., the two dominant home centers offered unparalleled access to immediate volume and customer traffic. But in a stunning act of defiance, the company's U.S. leaders were authorized to start a national ad campaign that asked simply: "Why Is The Number One Brand Of Chain Saw Not Sold At Lowe's Or Home Depot?"
*          *          *          *
            Joe Coloumbe and Theo Albrecht sat together at the conference table, with a spectacular view of the foothills of the San Gabriel Mountains outside Los Angeles, and tossed around lively war stories about their shared passion for bringing consumers an alternative to the sorry state of most grocery retailing in North America. To them, the dominant food retailing model was overly focused on mind-numbingly confusing product assortments, relentless price discounting and promotions, unreliable product safety and quality, persistent out-of-stocks, cluttered aisles, and disaffected sales clerks. Could an innovative retailer succeed in a world of product manufacturing and grocery store goliaths by breaking all the rules? Would backward integrating to grab control of product innovation and supply, paying above-average wages and generous bonuses, and developing smaller and more exciting experience stores called Trader Joe's be a hit with consumers?
*          *          *          *
Why do you think you and others find these such compelling and consistently popular business school cases? In fact, how far did you get in each of the stories before you had the 'aha moment' that started you dreaming about making similarly bold moves in your own marketplace? Or maybe you were reminded that actually delivering powerfully different customer experience seems harder and harder for many once-dominant brand powerhouses.
Partly in anticipation of a dramatically different era of competition, a focus on improving routes to market is being promoted to the top of the "to do" list on the whiteboards of top senior executives. With sometimes dramatic flair, a new generation of marketplace leaders are breaking from old-school strategy playbooks designed during an extended era of financial engineering. These are senior executives who sense that their futures are forming around a bigger set of issues – the totality of what consumers go through in order to evaluate, obtain, use, integrate, and maintain a product or set of products and services, and what their reactions are, positive or negative, to all the experiences they have along the way. Experiences that are often outside your direct control, but nonetheless add up to your products de facto routes-to-market system and final customer experience.
Much has been written to define customer experience, catalog it in rich and varied detail, and suggest ways to measure in greater and greater depth what customers are struggling with in your downstream market environments. But today's forward looking business leaders focus instead on a key aspect of customer experiences that has yet to receive much attention: how to manage, orchestrate and integrate – virtually or through ownership – everything that's required to architect and create stunningly new (and profitable!) routes to market systems. And use them for proprietary advantage.
But be forewarned. This is not a journey for the timid, the faint of heart, or the risk-averse. But as one senior leader recently said in a private meeting – "what's our alternative? Follow the lemmings over the cliff?"