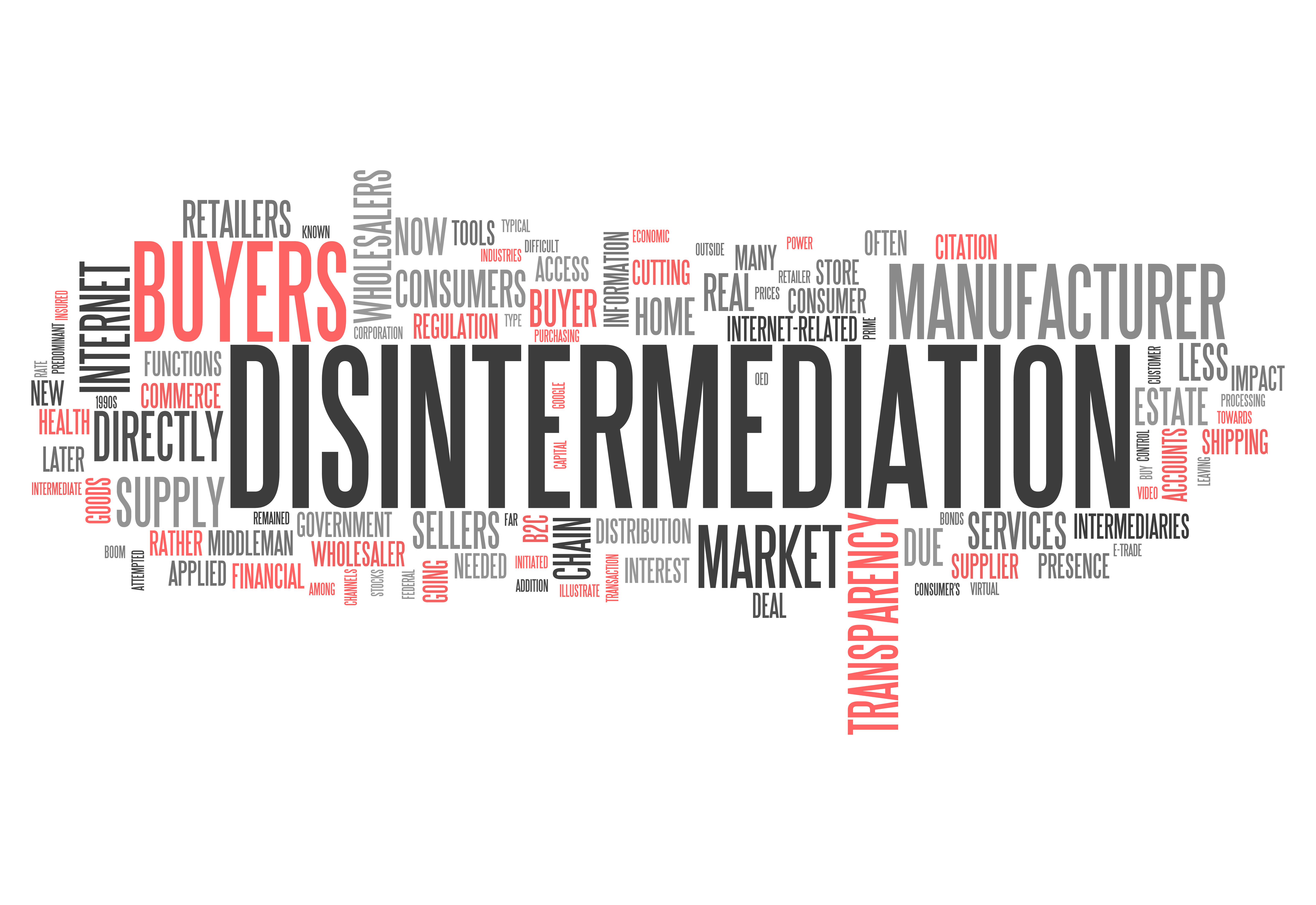 commentary
Think Channel adaptation, not disintermediation
A downward spiral of market and channel commoditization and margin deterioration is destroying brand equity and reputations. Only cut-rate online discounters really win in this environment.

Growing B2B Customer Dissatisfaction
A 2016 cross-industry Gallup survey found that only 29% of B2B customers are fully engaged with the companies they do business with, and only 46% strongly agree that these companies always deliver on their promises. Worse, fully 60% of B2B customers indicate that when problems do arise they are not adequately resolved. These end-user focused numbers reinforce that the policies, practices, and working relationships put in place by branded manufacturers and their independent distribution partners are not driving optimal performance levels.
Manufacturers and distributors that do routinely exceed the expectations of their mutual end-customers have one trait in common: they closely coordinate their activities in the marketplace to create finely-tuned, integrated, and high-value experiences for end-customers. While crespecting their independence, these partnerships hum along seamlessly as though one company.
Unfortunately, this is not the case for most manufacturer and distributor relationships. An early-2016 study from the National Association of Electrical Distributors confirms that 94% of manufacturers and 87 % of distributors in that industry believe this about their relationships:
"There is a need for manufacturers and distributors to re-imagine how they can do better work together and more collaboratively develop deeper-meaning value propositions for the markets, businesses, and individuals they serve"
The Commoditization Spiral
One major contributor to the recent decline in relationship trust and commitment across distribution systems has been the disruptive influence of the internet and eCommerce, which puts intense downward pressure on the prices and margins necessary to fund value-added work for customers, and creates alarming havoc on traditional forms of intermediation. With inadequate manufacturer and distributor strategy and policy coordination, erroneous and dangerous conclusions are being drawn about what customers are seeking and what is motivating them to go online.
As the march to commoditization accelerates, manufacturers conclude that channel efficiency deterioration justifies, if not forces, them to bypass intermediaries and sell directly, often online. Distributors, faced with newly rampant pricing declines, cut expenses by reducing costly work that once created value-added. As distributors cut activity costs, end-customer buying alternatives become less and less differentiated, which fuels the justification for focusing on lower prices.
In the end, these beliefs can fuel a downward spiral of policies and practices that commoditize markets, destroy brand equity and reputations, and leave B2B end-customers increasingly frustrated that tangible business challenges are not being fully addressed. With the exception of cut-rate online discounters, no one really wins in this environment.
Not surprisingly, today's fears about a race to disintermediation and commoditization means that manufacturer-distributor relationships are experiencing low trust, decimated collaboration, and declining profitability. Much is already being discussed about the soft side of partnering, such as culture, mindset, and trust. What's missing in the dialogue is compelling new thinking about how market-focused omnichannel business strategies, distribution policies, and in-market programs can create an environment of joint growth and winning in the marketplace. A system view of channel strategy that drives market-focused adaptation.
New Generation of Marketing Leadership
Navigating a winning path of differentiation and adaptation in a cycle of market commoditization requires new win-win policy and practices collaboration between suppliers and intermediaries. Collaboration that increases end-user buying experience utility, and reduces low-price decision-making. In fact, what's needed now is a whole new generation of omnichannel marketing leadership.
A new generation of leaders, not tied to long-standing legacy beliefs about outdated go-to-market business models, will create fresh perspectives on how commoditization dynamics can be reversed